FT Weekend: Heads Up
The British Hat Designers to Watch
June 13, 2014
Even before Royal Ascot gets under way, UK-based milliners are in demand with international clients.
A
British friend recently offered me a prized contact from her Manhattan address book – no, not her heavily-in-demand colourist but, instead, her milliner. Trust a Brit to brandish that kind of number, I thought. Hat-wearing is a quintessentially British affair, hence the creations of master British milliners such as Philip Treacy and Stephen Jones.
As the sporting summer gets under way – from England's Royal Ascot to polo in the Hamptons – a growing number of international customers, particularly from the US, are approaching British hatters.
"Americans are especially interested in hats since the
Duke and Duchess of Cambridge's wedding
in 2011, and since seeing the younger royals wear hats so frequently," says Gina Foster, a London-based milliner who designed the red pillbox hat worn by the duchess during their recent state visit to New Zealand. "I don't think hats ever went out of fashion, but the audience is much broader now."
Foster, 38, who studied under Philip Treacy, has been making hats for 12 years. Her international clients come from the US, Mexico, Brazil and Australia. She has also designed a collection of five hats for the 2014 racing season that were inspired by the interior of London's Goring Hotel.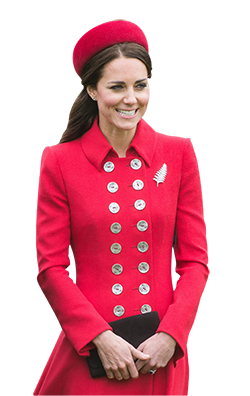 ©Wireimage
"Hats are part of English dress and culture, but we have an international audience that is seduced by glamour – and there is nothing more glamorous than a hat," says Foster's mentor Philip Treacy, whose numerous customers have included the late style-setter
Isabella Blow
, Lady Gaga and Madonna. (He also designed the much mocked hat worn by Princess Beatrice at the Duke and Duchess of Cambridge's wedding; her sister Eugenie sported a less controversial Treacy design.)
"When I started at the Royal College of Art, they thought hats were for old ladies, but I thought that was completely insane," says Treacy. Now he points to a worldwide audience that is "open to seeing hats in a new way".
Kelly Christy is an American milliner whose work has been exhibited at the Smithsonian Cooper-Hewitt National Design Museum in New York and has designed for Diane von Furstenberg and Cynthia Rowley. Christy says hats – both classic, such as the fedora, as well as more whimsical headpieces – are back as a chic and affordable accessory after the recent downturn. "Now everyone wears them – actors, musicians, models; they complete a fashion look and are more mainstream than ever."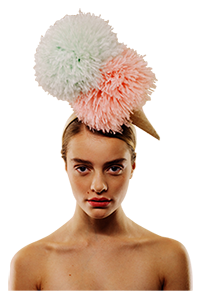 Ellen Goldstein, a professor at the Fashion Institute of Technology in New York, would agree: "Hats are a way of easing into a fashion statement." She notes that more Americans are wearing hats to the races and to weddings, as well as in everyday wear, with men in particular routinely wearing baseball caps and short-brimmed fedoras.
Gabriela Ligenza, another London-based hat designer (see "Boffin tops" below), says Britain's image as a hat-wearing nation had remained strong, thanks to the influence of figures such as Isabella Blow. "British milliners are slightly quirkier and more daring, but without becoming ridiculous," she notes.
The message, reinforced by such style icons and prolific hat-wearers as
Daphne Guinness
, Anna Dello Russo and Paloma Faith, who has worn Ligenza's hats, is that "your outfit really isn't quite finished without a hat".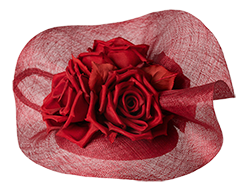 What's more, as Ligenza points out, fascinators are no longer allowed in the Royal Enclosure at Ascot, which has stimulated demand for contemporary designs.
Piers Atkinson, also based in London designs fun, arty hats in the shape of cream slices and cherries for customers in Melbourne, Dubai and Britain. He believes there has never been a better time for talented young designers, and points to the British Fashion Council's "Headonism" showcase, an initiative to promote young milliners that runs during London Fashion Week in September.
Also showing at Headonism will be Awon Golding, who grew up in England, Hong Kong and India. This year her designs include eye-catching pieces for Ascot such as one in the shape of an ice-cream cone, complete with scoops of soft ostrich feather pom-poms.